Originally published for 12th & Broad... I've admired Barry Wishnow's bespoke line of menswear, Bash by Barry Wishnow for several years now. Until last week, I had never met Barry in person, but I've definitely spied him around Nashville. You can't miss him. He's the dapper gentleman who is always impeccably dressed, whether he's at dinner, a fashion event, the Belcourt or even the Whole Foods hot bar. I'm obsessed with his style. It hails back to a time when people didn't leave their house in yoga pants. They were dressed up, their clothes fit properly, they looked polished and very, very stylish.
I was thrilled to have the opportunity to interview Barry and learn more about his style and his custom clothing line, which now includes womenswear. Truly nothing looks more chic than menswear as womenswear, especially when it's perfectly tailored.
With Barry's fashion pedigree, including time at Yves Saint Laurent and Burberry, and as President of Calvin Klein and CEO of Hugo Boss America, it's no surprise that his attention to detail on the business side is just as flawless as his tailoring. Knowing and understanding the fundamentals of business is equally important to him, and if you look at how carefully curated his own line is, it makes perfect sense that he is currently consulting with one of my favorite Nashville designers, Elizabeth Suzann.
Barry's new Bash by Barry Wishnow studio is open now in the 12 South neighborhood across from Imogene + Willie. Walking into the studio, you are instantly transported to a time when style included tailored suits, waistcoats, the perfect hat and snazzy shoes. It speaks Humphrey Bogart, Carey Grant, Lauren Bacall and Ingrid Bergman. It's completely fantastic.
Here, Barry answers questions about Bash, his move to Nashville and the state of the fashion industry.
What prompted your move to Nashville? What do you love most about living here?
The truth is I stopped drinking, and felt I needed a change from New York. Retrospectively, I'm not sure if that was correct, but it has worked out beautifully. I had friends here and I thought I would see what it was like. Seven years later, here I am. People are extraordinarily friendly, and supportive.
You have worked for some major brands including Hugo Boss, Yves Saint Laurent, Burberry and Calvin Klein. How has all of that experience influenced the way you approach your business today?
I have had the chance to work with businesses from different parts of the world, and with different personalities. With each experience, I was exposed to different needs, and I was able to adapt my philosophies, and methods to their needs. There are certain fundamentals to success. Certainly in the fashion industry. If you stray to far from those, you will not succeed.
You were a Creative Consultant at O'More College of Design. Are you still involved with the college? What is/was your favorite part of working with the students?
Frankly, I was very disappointed with my experience at O'More. I do not believe they give a quality fashion education. Since that time, they have made quite a few personnel changes, however, I am completely disconnected. I will say that one of the students, Shima Mojouni Kluding has worked with me for four years, and is very important to me and the success of Bash. She will tell you that her real education came by working with me.
What is the best advice you would give a new designer or a student who is just getting started in the fashion industry?
My best advice is to learn how to sell. All the great ones were great sellers in different ways. Without that drive, they can't succeed. My other advice is to find a way to sell directly to your customer. Wholesaling is over! I consult for Elizabeth Suzann here in Nashville. We have accomplished so much in a little over a year. It's extraordinary, and the business is not local. All online and no wholesale distribution. We have great plans going forward.
Your bespoke brand (Bash by Barry Wishnow) is 1940's inspired. What resonates most with you about that time period that it has influenced your personal style as well as your brand?
Not only 1940's, but glamour Hollywood. The photos of that era speak for itself. It was about an exciting time when great clothing was a prerequisite for celebrity. But even average people dressed. Just look at old footage of men at ball games, wearing suits, and hats. Golf attire, and even tennis, had so much style. The great pants that Hepburn wore, and suits that Dietrich had made at Anderson and Sheppard. I could go on forever.
What made you finally decide to open your studio?
I decided to open, because I have a vision of how my clothing and accessories should be displayed, and I felt it was time. I did quite a lot of business, and feel it would be expanded considerably with the studio. Plus I am now also doing women's.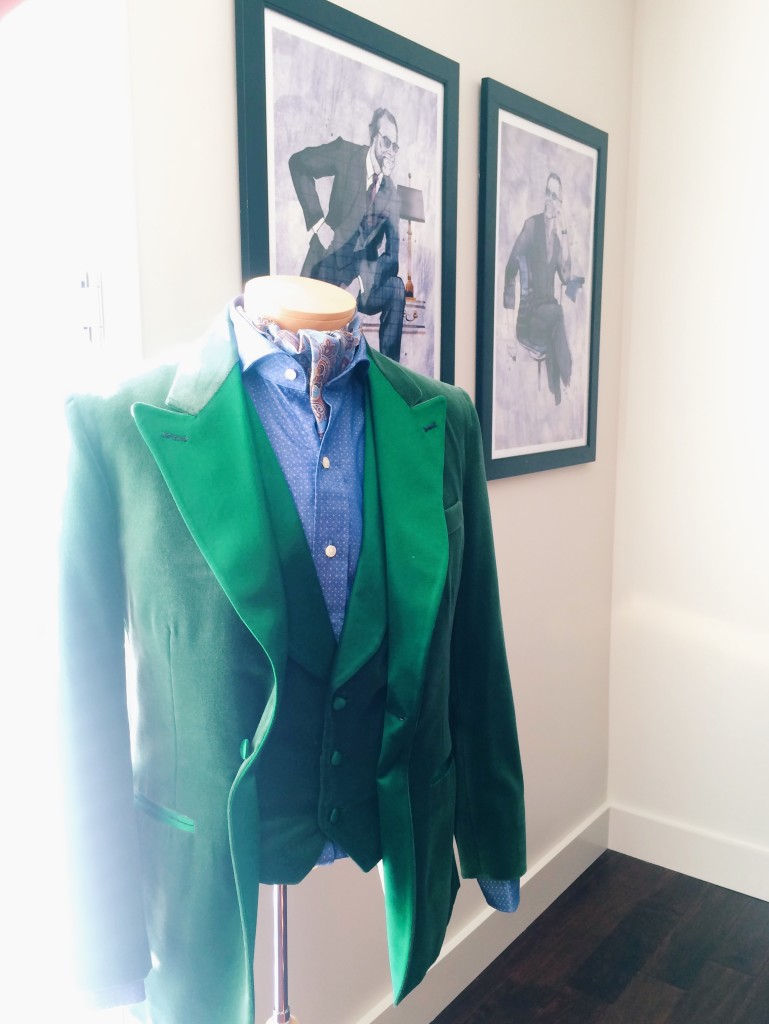 What can customers expect to find when they come to Bash?
I hope when people come in they will see fashion presented in a way that is not only unique, but unlike anything they've seen in this town before. Plus an environment that is fun.
What are your thoughts on the current state of the fashion industry? Are there any changes you'd like to see?
The fashion industry as it once was, is over. The retail availability is limited, and the existing stores cannot introduce new brands successfully. As a result, it's just the same old, same old. The only way to develop a new brand is going directly to the consumer. There is no future in wholesale distribution.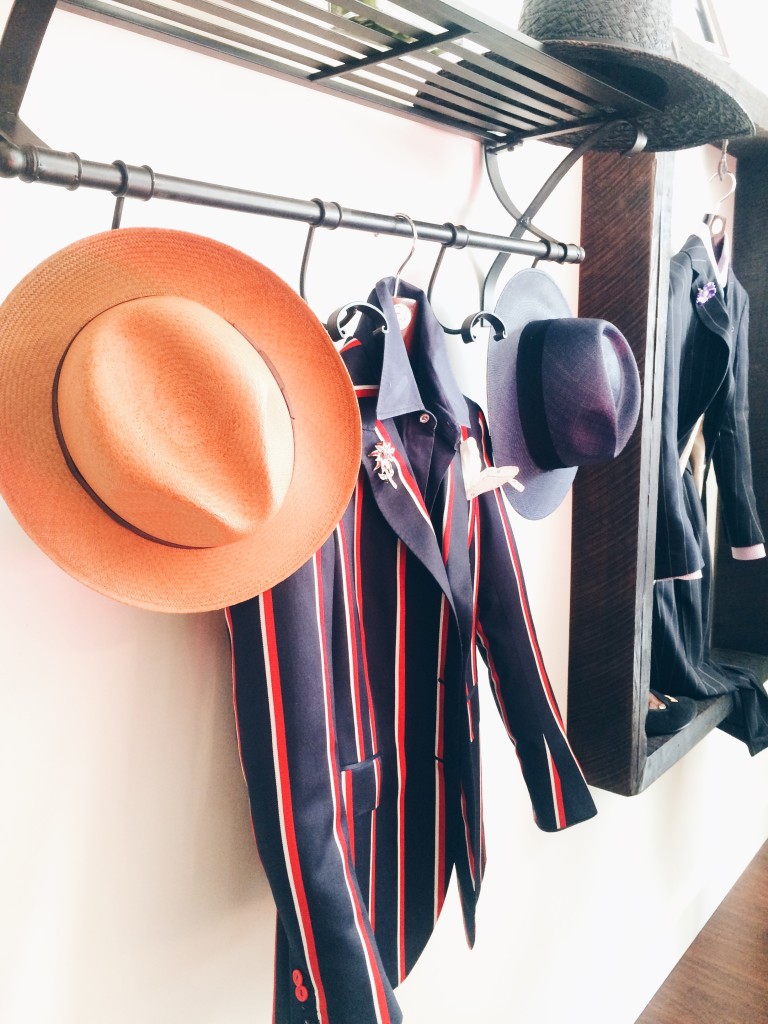 There has been a lot of conversation about whether Nashville has the resources it needs to create a sustainable fashion industry. Do you feel Nashville has those resources? If not, what are the next steps that need to happen to get there?
I'm not sure what the meaning of sustainable resources is. If it refers to production, I don't find that a necessary reason for success. Production is available all over the world, and in the States as well. The first requirement, is to build a business, and either produce yourself, or find facilities that can do it. It is a big responsibility to fill a factory, not to mention diversified products. From the meetings I have attended, I think there is a considerable naiveté.
Fern Mallis recently attended Nashville Fashion Week for the second year. How did you and Fern first meet? What do you think of her new book, "Fashion Lives"?
Like many industries, fashion is a community that you meet people. I initially met Fern through a mutual friend. She's a wonderful person. Her book is terrific, and the response has been fabulous.
What are five of your favorite places in Nashville?
Wow, that's not easy. Plus it isn't very interesting. Starbucks in Green Hills. (Not the mall) - When I first moved here, I would go there to read the New York Times. As a result I have made so many friends, and a bunch of us meet every morning. It's become very important to me. Frothy Monkey, City House, Eastland Cafe, Cabana.
I hear you're a bit of a foodie. If you were hosting a dinner party, what four Nashvillians would you invite and what would you serve?
Well, I'd probably invite my friends, but if it were a bit of a fantasy, Emmylou Harris, Faith Hill, Nicole Kidman, Sheryl Crow. I'd make braised short ribs. Love them.
To see more of Barry's fabulous line, follow Bash by Barry Wishow on Facebook, Instagram and Tumblr. The studio is located at 1120 Montrose Ave, Ste. 202. To make an appointment, contact Barry at 201-310-1595.